Back to Events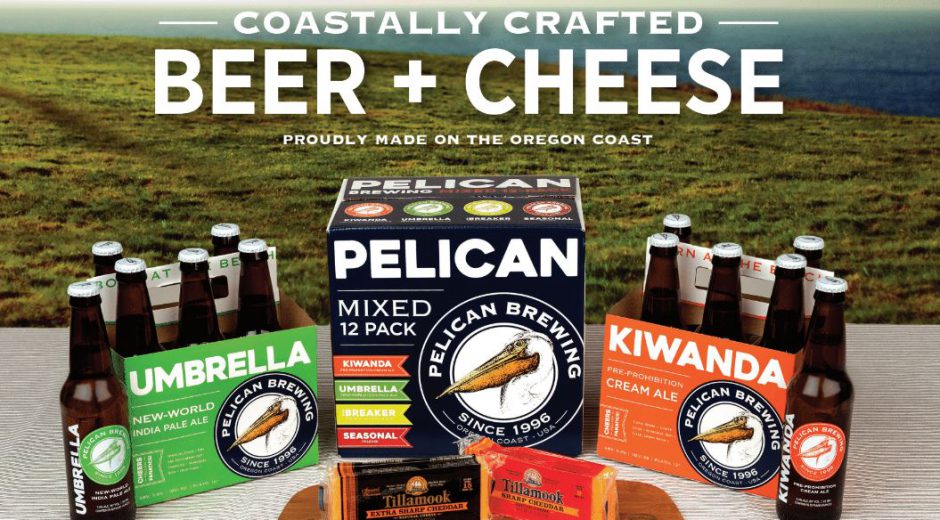 Beer & Cheese: Yes, Please!
Come to Coastally Crafted, savor a tasty afternoon.
Warm up to spring on the Tillamook Coast. On April 14, come down to the Pelican Bottling Warehouse and Brewery to celebrate local flavor at Coastally Crafted Beer + Cheese.
We're teaming up with Pelican Brewing and Tillamook Creamery to host this afternoon of unique beer and cheese pairings. The featured brewers and cheesemakers draw their inspiration from the Oregon shore, sourcing ingredients locally (sometimes from their own backyard!) to showcase the fresh flavors and bounty of the region.
And, the event will include an artisan fair and farmers market. Browse produce, flowers, handmade goods and more—all from the area.
Starting a new tradition.
As it honors what's special about Oregon, this event also kicks off the North Coast Food Trail, a new initiative we're excited to be part of. It connects visitors with a network of growers, producers, restaurants and experiences to curate their own culinary adventures through our region. We hope you'll check it out!
Find event-day details for Coastally Crafted, including the list of fantastic local vendors, at the Pelican Brewing web site.