It is a modern-day era rife with change, which is probably why some things stay the same.
Take Amy Seymour, for instance. Her great-grandmother used to make and sell butter from a couple of milk cows.
These days, Amy is milking 300 cows on the same and additional land her forefathers worked. She's also using 1,000 pounds of that milk a day to make and sell camembert, brie, gouda and havarti cheeses at the Nestucca Bay Creamery Cheese shop in Cloverdale. The shop is just a few miles from where her pioneering family's roots were first established close to 150 years ago.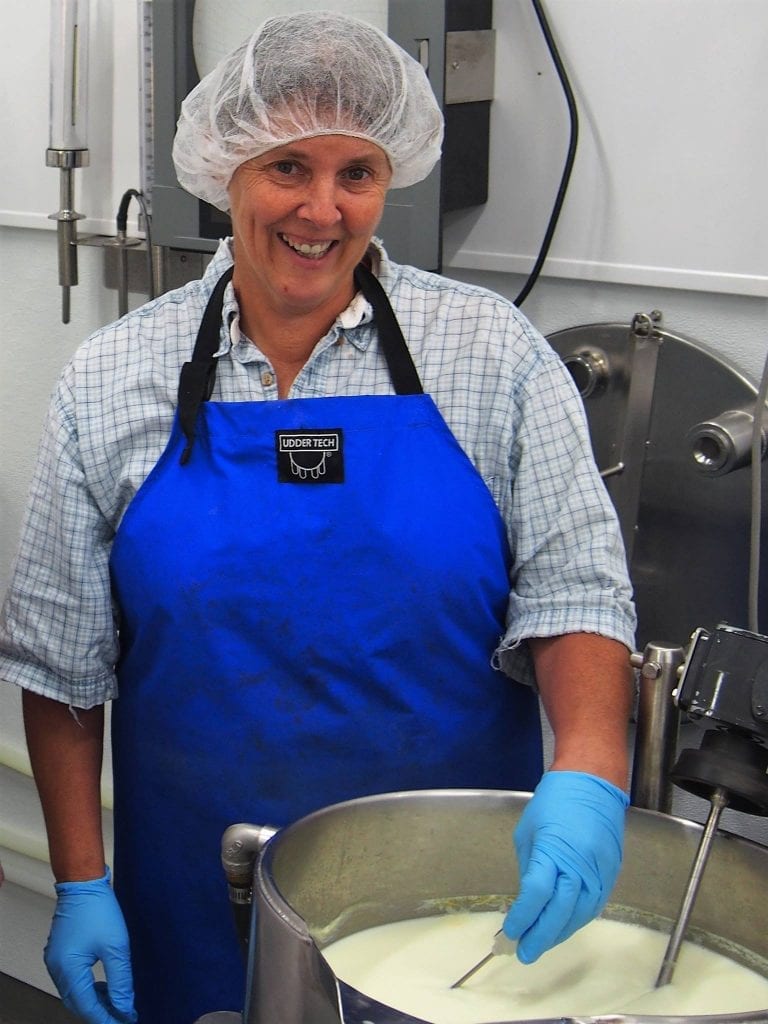 Amy's grandfather and father were proud members of the Tillamook County Creamery Association. Amy is too. As member/owners in the 109-year-old company, she and her husband Rob Seymour sell the bulk of their cow milk to be made into Tillamook Cheeses.
"We're still producers for Tillamook Cheese," Amy enthused. "It's a great company."
Yet something inside Amy yearned to make cheese herself. Maybe that yearning was because one of the couple's three sons, Will Seymour, had a passion for local food. Perhaps it was her ancestral roots beckoning with age-old knowledge.
In her core, Amy understands what those pioneering ancestors discovered: there is a sweetly unique flavoring of milk made by pastured cattle grazing in the salty sea air—that is found in just a few places in the world.
Previous dairying generations in Tillamook County chose to develop cheddar cheese, aged slowly to bring out that taste sensation. Was now the time to try out other old-world cheeses aged in a similar fashion? Amy thought yes.
"We've talked about it for years," she said. "Wherever we travel, we visit little cheese factories. We love cheese! It was always something to do but we never get around to it."
Farming is hard work, Amy and Rob had their sons to raise, and the idea never seemed to materialize to fruition.
Then, Will Seymour got a cancer diagnosis; one that would claim his life. During his treatments, the couple's oldest son spoke to his parents about pursuing their idea.
Amy recalled, "Rob said we should quit talking about it and do it."
They began the permitting process to convert an old milkhouse into a certified cheese-making facility. Amy soon learned she didn't like the solitude of making cheese alone. The Seymours hired Serene Zwissig, a cheesemaker fresh from Oregon State University to take on the lead cheesemaking role.
Soon, Amy and Serene were bouncing recipe ideas off each other, trying flavor combinations and working out the chinks as they refined their craft.
"We really like Serene," Amy said. "She's the perfect person for this job and we really like trying new (ideas) together."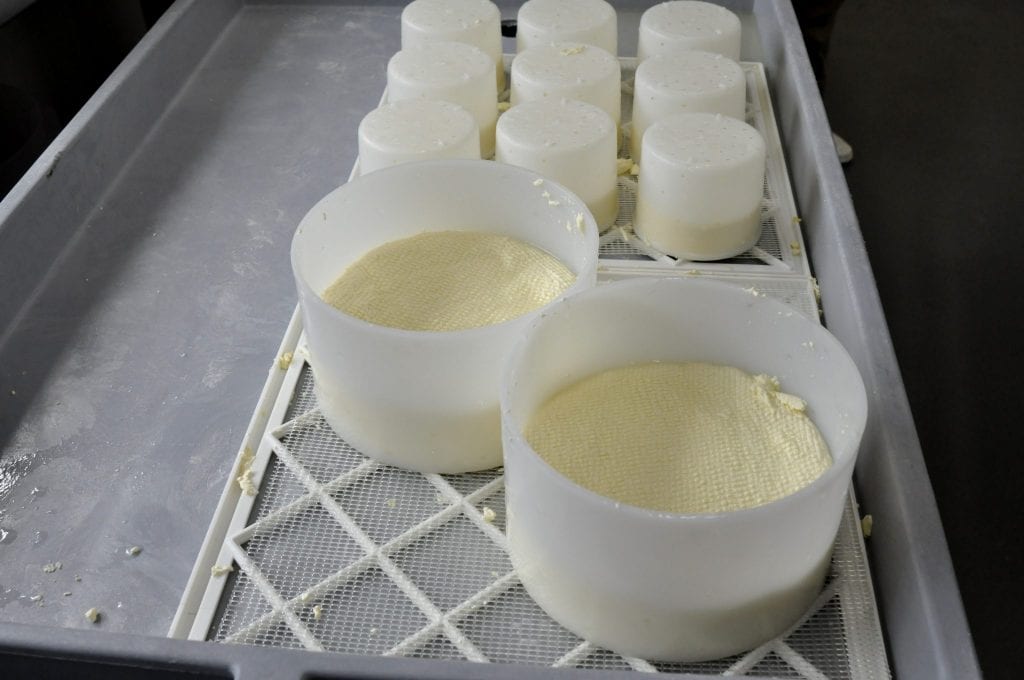 At the moment, the women are working on a rosemary gouda and a jalapeno cheddar.
"We weren't going to do a cheddar, because Tillamook's is so great, but then we love curd, so we had to," Amy said.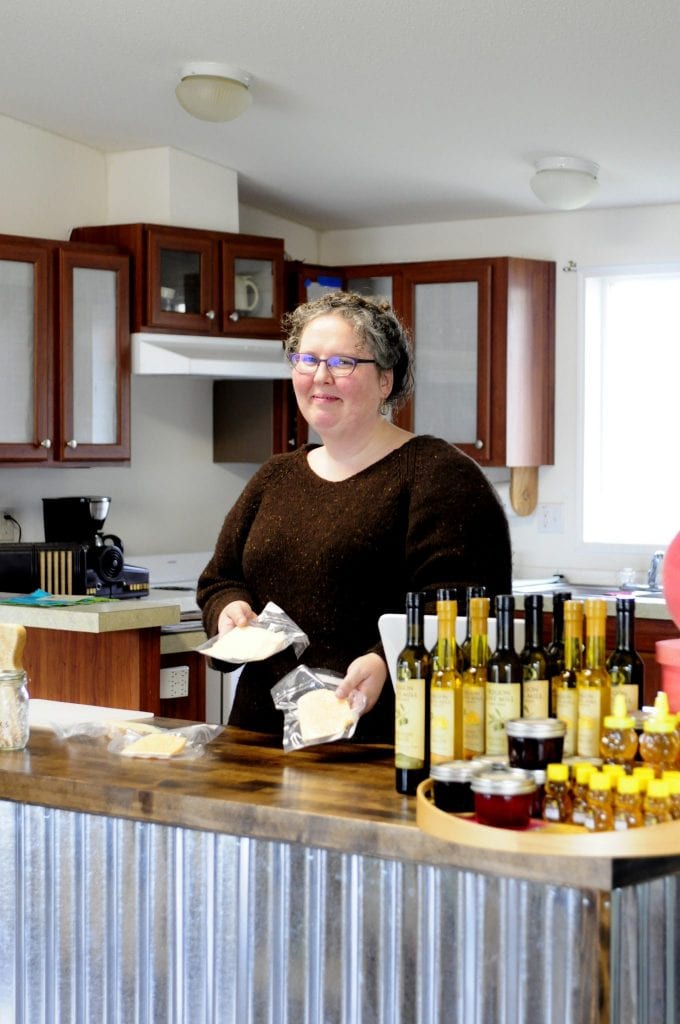 Summer 2017 Nestucca Bay Creamery had a soft opening, debuting cheeses at area farmers' markets. Amy was surprised by the reception. "I just said, 'We'll make cheese and sell it and we'll see what happens.' I had no expectations for it and was surprised by how popular it was. I was really encouraged by that."
This last winter, the cheesemaker and the farmer have worked at a new recipe to debut: a Welch cheese they've named Kiawanda.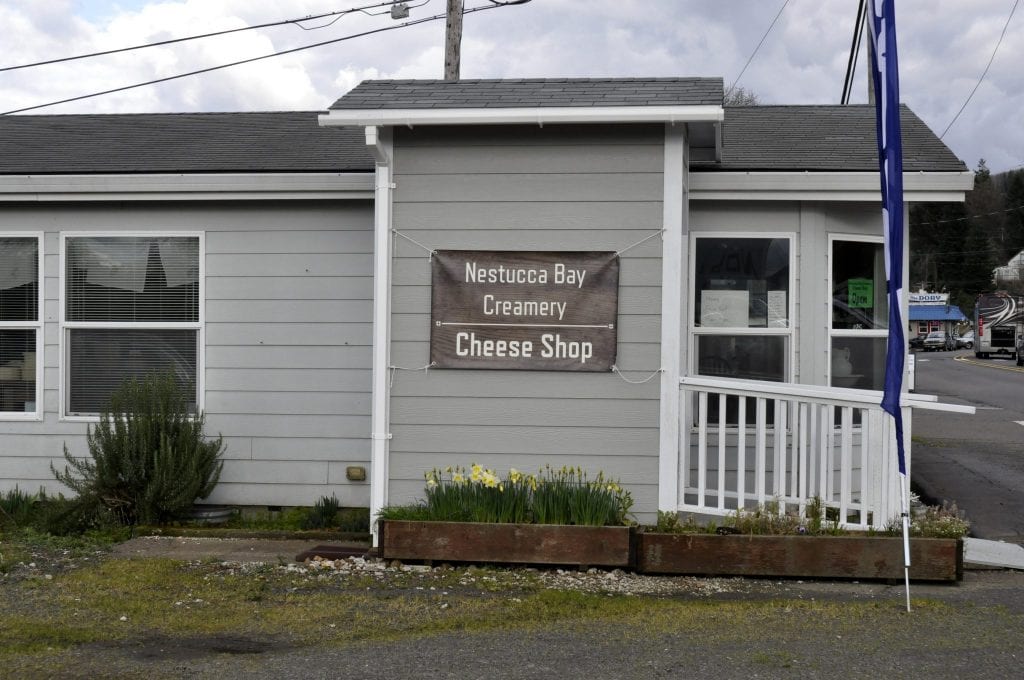 Look for Nestucca Bay Creamery Cheese at their shop in Cloverdale, or at the Neskowin, Tillamook and Manzanita Farmers' Markets this summer. They will also be a participant on the new North Coast Food Trail.