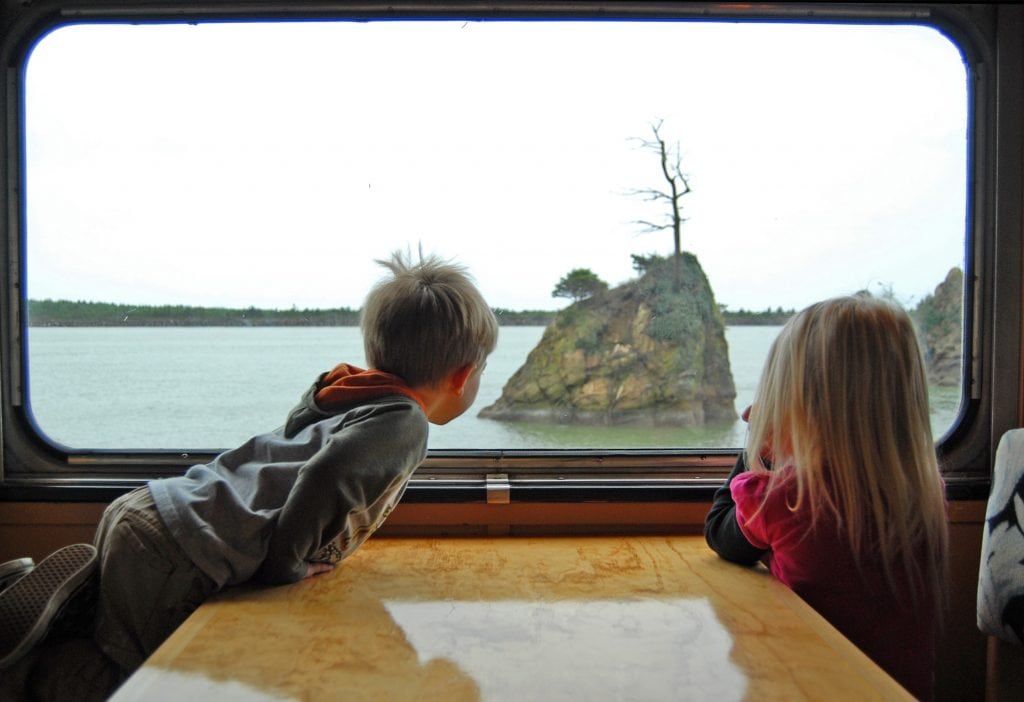 As the only scenic railroad operating along our state's shoreline, the Oregon Coast Scenic Railroad (OCSR) takes visitors on excursions to remember. From the quaint fishing village of Garibaldi to the sands of Rockaway Beach, this is a trip for everyone in the family.
Starting in mid-May, OCSR provides weekend rides; it moves to full-time excursions from June to late September. In addition to scenic rides, OCSR offers special dinner-train services throughout the year, allowing riders to see, smell, and taste the Tillamook Coast.
"We at OCSR are inspired by the celebration of local growers, producers and culinary entrepreneurs that have been promoted by Visit Tillamook Coast," says Bill Devlin, OCSR executive director. "We want to look into including more locally prepared foods in our dinner train offerings. We also want to add some special train events centered around unique food and beverage combinations, such as oysters paired with wines."
Besides offering a variety of seasonal and regularly planned excursions, OCSR is looking to feature the bountiful offerings of the North Coast Food Trail.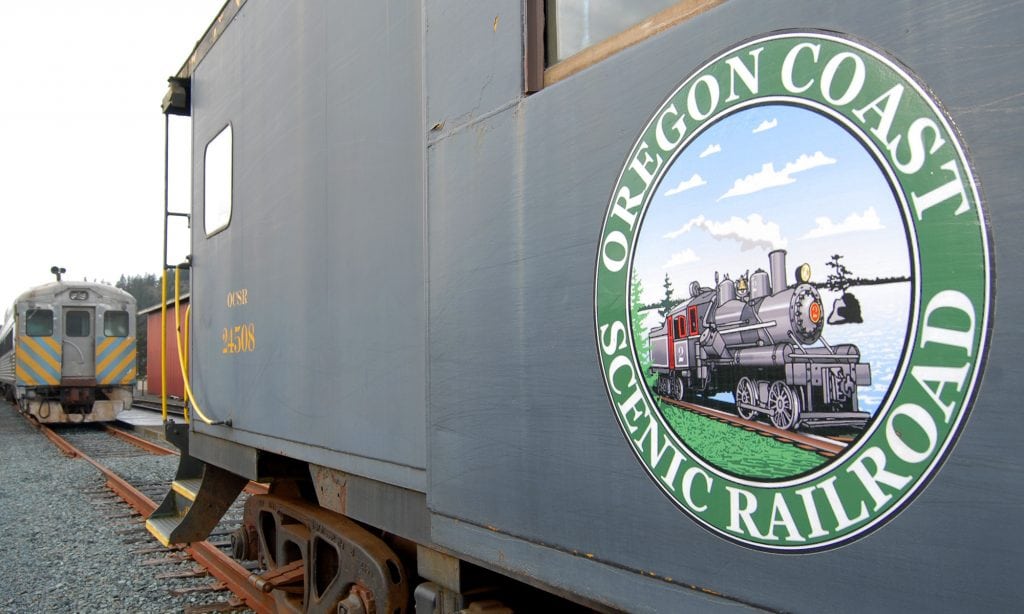 "Tillamook County has extraordinarily rich culinary resources. From farms to coastal waters, the harvest of fresh vegetables, meats, seafoods and locally produced beverages is a rich bounty that provides unending opportunities for enjoying good food and drink while taking in the coastal scenery on our trains," says Devlin.
For tickets and train schedules, visit oregoncoastscenic.org.