Every Sunday over 100 vendors from the greater Astoria area line 12th Street in historic downtown Astoria for the Astoria Sunday Market.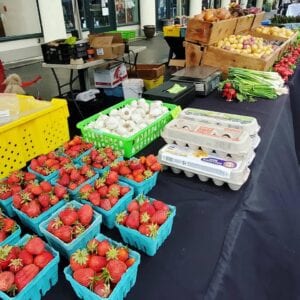 "Food is such a vibrant part of a community," said Shelby Meyers, market and promotions manager. "It just ties the community together. The Market creates a greater understanding of where our food comes from and its connection with the farmers and our customers. It changes every week that you come. I think the market is exciting because it's based on our local economy and improvement of day-to-day life in our community as well."
While there's plenty of farmer vendors, it's a really good mix of other producers.
"It's a craft heavy market and a good stable foundation of farmers and food producers, as well as a couple hot food vendors," Meyers said.
Regular vendors include Spring Up Farm, Cranberry Kitchen, Nehalem Bay Winery, and Pilot House Distilling,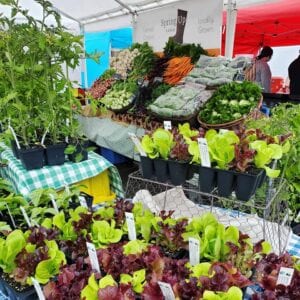 "The biggest thing I hear about the Market is the community there," said Meyers. "We're a big community with a big diversity of goods. We care about each other and the products we're selling."
The Astoria Sunday Market operates between Mother's Day and the second week in October.
For more information and to see a list of current vendors, visit astoriasundaymarket.com.