It's a day to savor at the Tillamook Coast!
Pelican Brewing, Tillamook Creamery and Visit Tillamook Coast partner up to put on a delicious afternoon of locally made beer and cheese for the, you guessed it, Beer+Cheese Festival.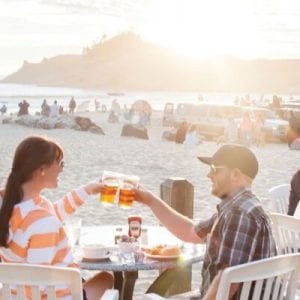 The event features local beer & cheese pairings such as Werner Brewing Company paired with Nestucca Bay Creamery or Public Coast Brewing paired with Blue Heron French Cheese Co., and more!
Ticketholders will receive tokens for 10 samples and can expect to receive souvenirs such as a tasting glass or tote bag. All proceeds from the event go to Food Roots, an amazing local organization supporting farmers and community access to local foods.
The Beer+Cheese Festival is typically held in April on the Tillamook Coast.