"We are musicians, surfers, lovers, fighters, gardeners, mechanics, star gazers, dog lovers, tide watchers, loud laughers, fish catchers, and triple dog dare-ers. We also have the best bonfires on the planet. We believe that the only thing in the world better than drinking Oregon brewed craft beer is drinking Oregon Coast brewed craft beer in an awesome place like Seaside."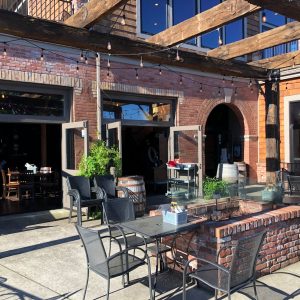 Seaside Brewing Co.'s beers are big and beautiful. They're Northwest style beauties: big malt profiles, classic hop bitterness, and hand crafted for perfect balance.
All brewed inside the old Seaside City jailhouse.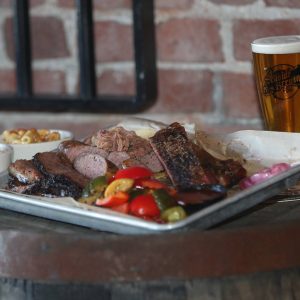 Their beers start as clean coastal rainwater, filtered down through the forests, forming the streams and rivers that provide the water that is then used to make beer. From there, brewers select specialty malts, fragrant sun-gorged hops, the perfect yeast to get the party started, combining all that simple natural goodness to create beer.
Food pairings include fish, some things made from cows, pigs, some chicken things, and some really delicious green vegetable type things that cows, pigs, and chickens totally love to eat (if you aren't into the whole cow-pig-chicken-fish thing.)
All their food is fresh, clean and local. Because, they assume that's how you like it too. They operate with a "get in my belly" attitude.