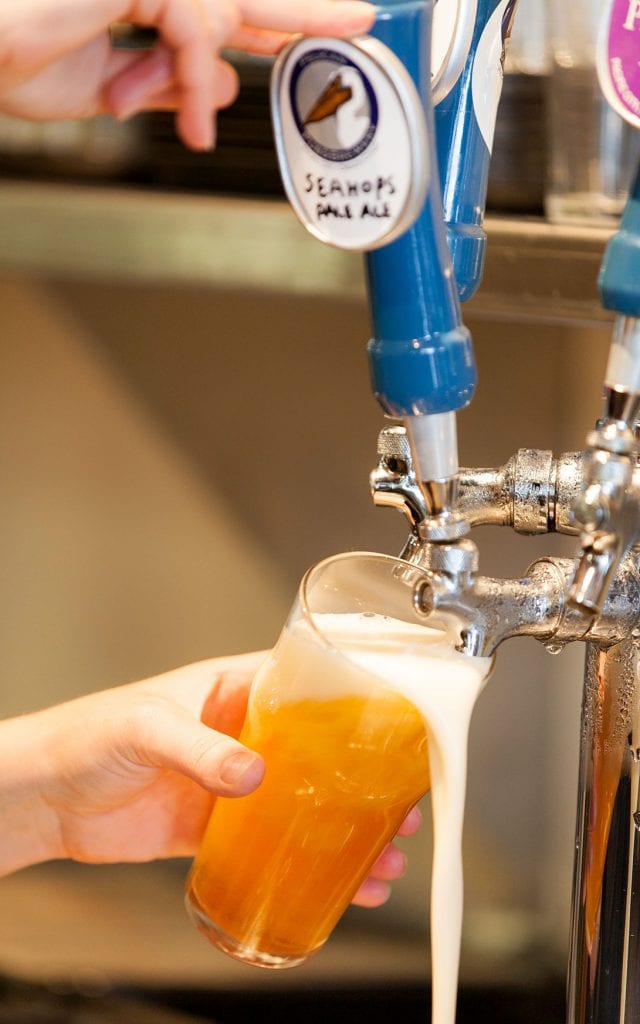 Pelican Brewing Company was born at the beach in Pacific City in 1996.
Here, in front of a rundown old building at the water's edge, stood three enthusiastic young folks whose thirst for great beer overshadowed their understanding of what it would take to build a brewery.
They did it anyway.
And now twenty years later, older, and wiser, Pelican Brewing Company is a craft beer industry leader with fans throughout the Northwest and around the world and has been recognized with over 300 prestigious beet and culinary awards. Visit them at one of their three locations: Cannon Beach, Tillamook, and Pacific City.
"We know we are more than lucky to live and work in a place as beautiful as this. Believe us when we say we don't take any of this for granted."
Their Five Fin West Coast Pilsner, launched in Fall 2016, is named for the five ocean-going species of fish that benefit from the Salmon SuperHwy Project, a comprehensive effort working to reconnect ocean-going fish species with their spawning habitat. As long-time advocates for this amazing place, Pelican Brewing Company donates a portion of proceeds from every barrel of Five Fin to the Salmon SuperHwy Project.
In addition to brews, Pelican also serves up food. Take your pick from gourmet flatbreads, fresh salads, burgers, seafood, and pasta.