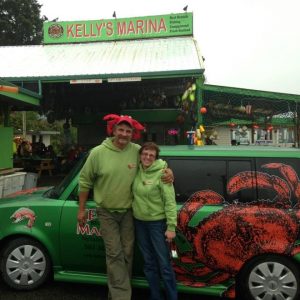 Kelly LaViolette moved to the Tillamook Coast as a teenager. He fell in love and never left.
Today, he shares his passion with visitors, helping them appreciate the region and "get their feet wet."
His business, Kelly's Brighton Marina, offers everything you need for clamming and crabbing, as well as campsites, boats and a place to cook your catch. It's the perfect spot to soak in the salty air and get a taste of the ocean—and to hang out with Kelly, a seasoned pro who's happiest when he's showing people his favorite place.
Kelly and Janice Laviolette took over the marina, (just north of Rockaway Beach) in July of 2010. It had operated under the name Brighton Marina for more than 50 years. The Laviolette's added Kelly's name as a way to create their own identity and let customers know it was under new ownership.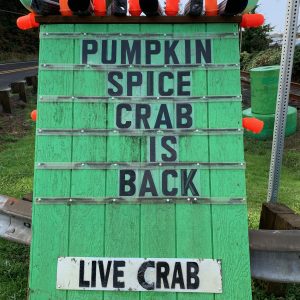 Since that time, the Laviolette's have put a fresh face on the marina, added some extra deck space and improved the overall experience. Together, the Laviolette's have more than 26 years of experience working in fisheries and marinas, and their ultimate goal is to create a place where people can come catch crabs and have a conversation.
Don't want to work for your supper? They have live tanks filled with fresh seafood that have been caught for you. They'll cook it and you can eat it – hang out on their deck, take your bounty home to eat at your leisure, or pitch a tent and stay awhile. Cook some freshly-caught seafood on our fire pit, spend the night and in the morning hit repeat! The kids will love it, but you'll have a great time too.