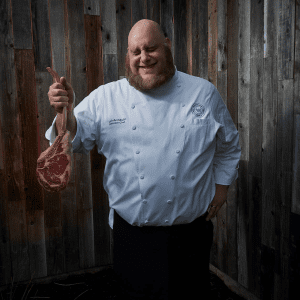 Growing up in Seaside, Oregon, chef Josh Archibald fell in love with three things: cooking with his family, fishing, and the abundance of seasonal ingredients here in the Northwest – whether it is a perfect piece of salmon, fresh oysters or wild mushrooms.
Realizing that these passions could come together at the edge of a chef's knife, he enrolled in the Oregon Culinary Institute and has since continued honing his fresh approach to Northwest coastal cuisine.
Fast forward as the executive chef at Wayfarer Restaurant, Archibald's food is regionally known.
The Wayfarer showcases its classic coastal seafood roots, with a menu focused on high quality, local and seasonal ingredients: troll-caught salmon out of nearby Astoria, Dungeness crab with wild chanterelles, and Nevør Shellfish Farms oysters. Grilled steaks and cast iron chicken balance surf with the turf. Craft cocktails, NW beers on tap, and a whiskey bar accompany the beautiful ocean view. Breakfast and lunch are perfect for families, with favorites like cinnamon roll French toast, Eggs Benedict five ways, a children's menu, and a relaxed, sunny vibe.
"As a chef, I consider myself to be an environmental steward," he said. "I focus on what is fresh and sustainable. I only feel good about serving food if I can trace the product."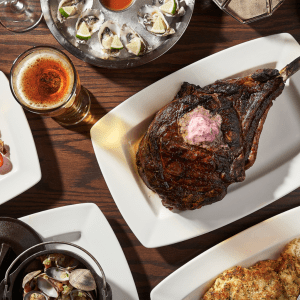 Often, this involves sourcing directly from the dock, beach or local fields where his personal relationships with family farmers have led to produce such as Wenk's peppers grown specifically for the restaurant.
In 2014 chef Josh was able to share his philosophy of Northwest bounty on a bigger stage, cooking a special dinner at the legendary James Beard House in New York City.
Today, you'll find chef Josh in the Wayfarer kitchen, overseeing an on-site pig roasting for a special event or catching his dinner on the nearest dock with his sons.
The Wayfarer is located at 1190 Pacific Drive, Cannon Beach.