If you're out early (or up late) you might be able to glimpse the lights on at 4 am at Dough Dough Bakery.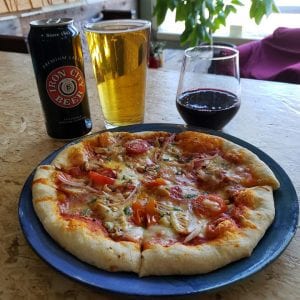 A unique dining experience, that is part bakery, part wine shop, part pizza spot, and all love. They pour their passion for food into deliciously delicate scones, flaky chocolate tahini rolls and crisp (yet soft) cookies made with local (when possible) and seasonal ingredients.
We could talk all day about their delicious treats, but you really should go and try them yourself.
On Monday evenings join them for Monday Pizza Night. They offer three pies with one special each week. One seasonal salad, a delicious dessert and nice wine list, with beer and cider on tap.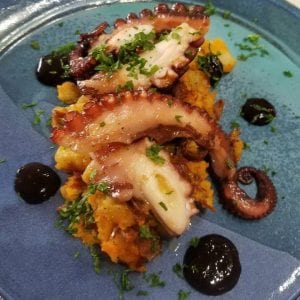 On Friday evening they cross over into special dining experiences. Sometimes there are a tapas/wine bar, sometimes taco nights and sometimes hosting some amazing local chefs as they pop up with their style of food!
Want to know the schedule of their events? Check the events page or head on over to their website!
Find Dough Dough Bakery at 8 North Holladay, Seaside.
Jonathan Hoffman – Chef/Owner
Alexandrea Hoffman – Baker/Owner
Riley Macomb – FOH Manager
Nicole Flatau – Baker