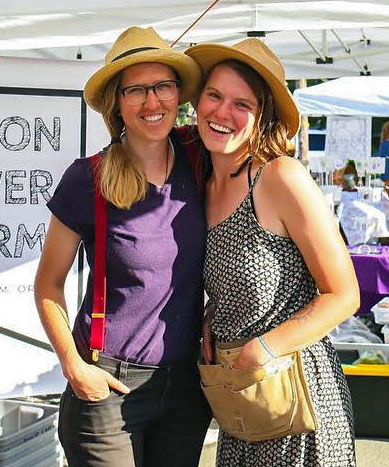 Lily Strauss and Kayleigh Hillert have been farming together for over 5 years.
Together they turned an acre of pasture in Nehalem into Moon River Farms which is now an acre of delicious vegetables with the celebratory slogan: "Eat the Rainbow!"
Moon River was inspired by the values and practices these two young farmers learned during their tenure as WWOOF'ers (World Wide Opportunties on Organic Farms). They run their farm with organic practices, built on a keen awareness of how farming can affect the whole ecosystem. They are committed to growing great food without the use of pesticides, herbicides or fungicides. They employ methods such as cover cropping, composting, interplanting and integrated pest management to make sure they are not disrupting the living systems surrounding their land.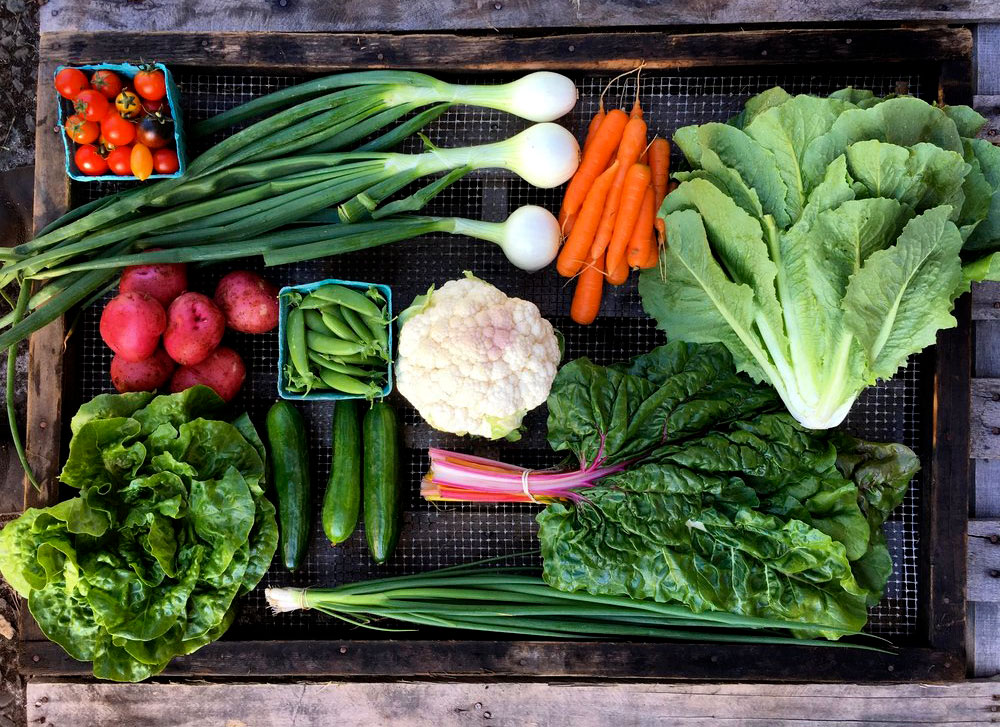 Moon River has its own Community Supported Agriculture—a relationship between the community and the farm. Members subscribe for a whole season, from May to October, of weekly "shares," boxes of fresh, seasonal produce delivered each week. It's a great way to get a sampling of different vegetables and support a local farm in the process. From bok choy and beets in the spring, to cauliflower and radishes in the summer, to winter squash and fennel in the fall, you'll be eating a wide variety of nutritious, fresh food.
But the CSA isn't your only option. You can also find Lily and Kayleigh at the Manzanita Farmers Market from 5 – 8 p.m. every Friday.