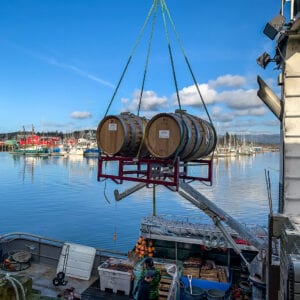 Whiskey collectors will go crazy for this: single malt aged on a fishing boat.
Pilot House Distilling should be at the top of your list if you're looking for this unique product.
And Larry and Christina Cary are the husband and wife duo behind the creativity.
"We age in-house for about two years and then we put a couple barrels on a local fishing boat and it goes out to seas for a couple months," owner Christina Cary said. "The constant agitation of the water and waves speeds up the whiskey process and makes a unique product. South Bay Wild has been very generous at taking our barrels out to sea."
Since 2013, Pilot House Distilling has made it their top priority to provide customers with the best craft quality at their small, waterfront distillery located in historic downtown Astoria.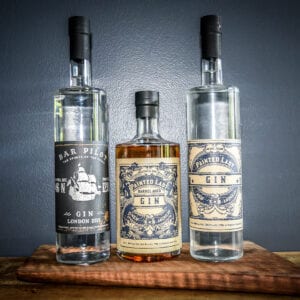 Larry, the head distiller, began distilling as a hobby.
"We moved here 10 years ago," Christina said. "Larry started going to classes and his hobby grew into a new passion. He decided he wanted to open a distillery with a tasting room here in Astoria."
Beginning with vodkas and gins, over the years Pilot House Distilling has expanded so whiskies, agave spirits, canned cocktails (the first in Oregon to do so), and other specialty items.
In addition to expanding their product line, they have also expanded their production and tasting room space in Astoria and Portland.
"Customers are getting an experience; the tasting rooms are my babies," Christina said. "Without giving customers a taste, you can't expect them to come back."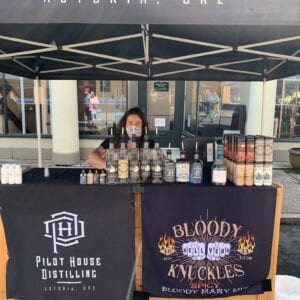 To sample Pilot House Distilling products, visit one of their tasting rooms at 1270 Duane St. in Astoria, or 4214 N. Mississippi in Portland. Customers can also find Pilot House Distilling at the Astoria Sunday Market every weekend.
"We're all small businesses and I want to believe that we all support local," Christina said. "Having that connection is important."