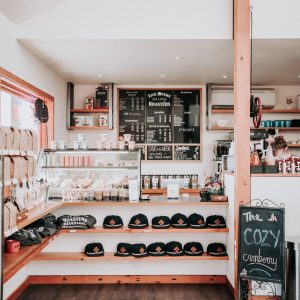 Five Rivers Coffee Roasters is nestled in the heart of Tillamook County, the "land of many waters"; home to five great rivers that flow into the Tillamook Bay: the Miami, the Kilchis, the Wilson, the Trask, and the Tillamook River.
Located directly across from the Tillamook Cheese Factory, Five Rivers Coffee Roasters has been a family owned business since 2004 and they truly believe in the importance of family and community. Their goal as a cafe and roastery is to provide a great service back to the community by sourcing the highest quality beans from around the world and hand roasting them with care to provide perfection in every cup.
Classes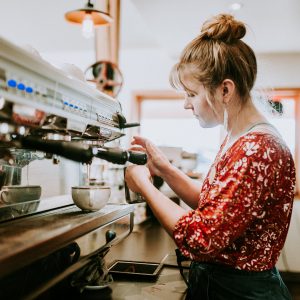 To help you get the most from the quality beans you purchase, they offer classes that cover information on coffee bean origins, brew types, and coffee pairings.
Fogcutter Room
The Fogcutter Room can be reserved for birthday parties or business meetings. $15 non-refundable per hour to reserve.