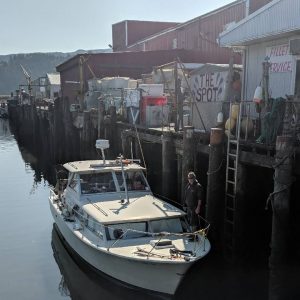 The Spot is a fisherman owned fish market that sells fresh seafood to the public.
Located near the Garibaldi marina, customers can purchase crab, lingcod, salmon, clams, sea bass, and more, fresh off the boat.
Looking for something specific? Call ahead and get a quote.
Custom filleting and crab cooking is also available.