Locals refer to the iconic structure just off the banks of Garibaldi as "Pier's End."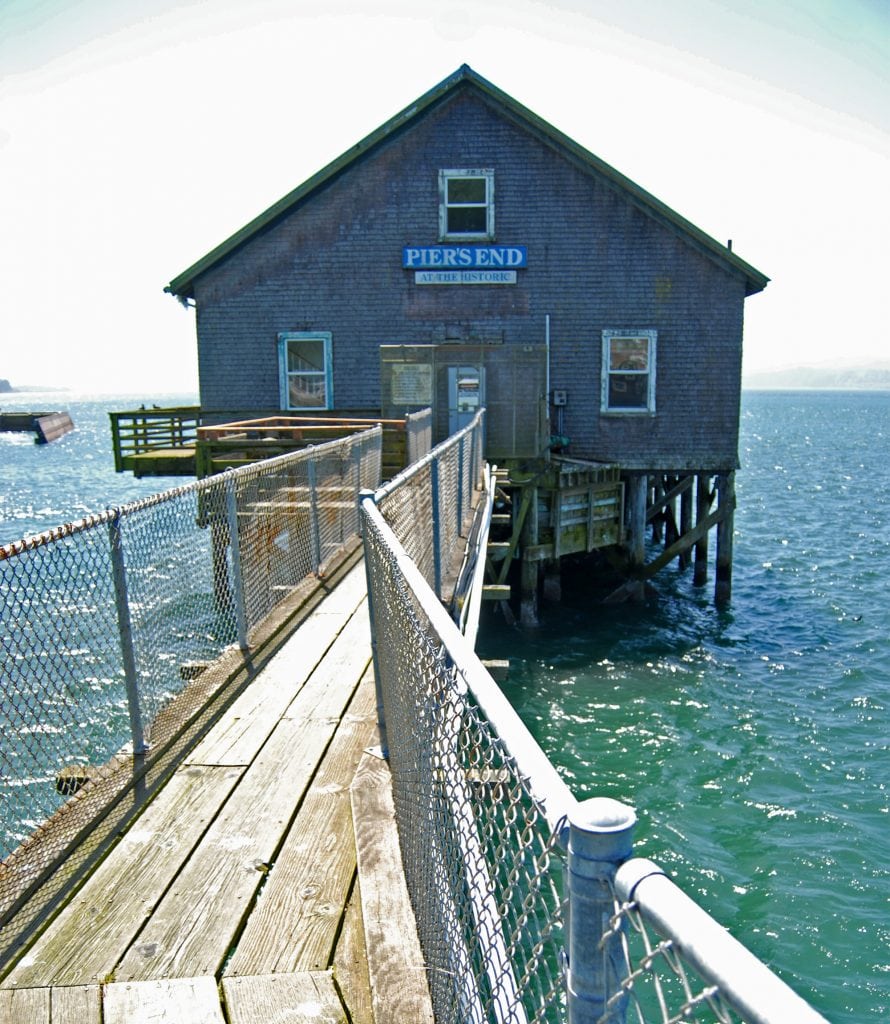 The building originally started out as a U.S. Coast Guard boathouse, and now, under the management of the Garibaldi Cultural Heritage Initiative (GCHI), the iconic property looks to the future as a local cultural site.
In the years following the boathouse's retirement, it became a draw for locals and visitors who wanted to feel the cool bay breeze and take in the quintessential views at the end of the long wooden pier.
"It is the last of its kind on the West Coast," says Kristen Penner, GCHI president. "The boathouse was completed in 1936 and went into service the following year. Since then, it's had two owners: the U.S. Coast Guard and the Port of Garibaldi."
Though plans for the boathouse are still in the preliminary stages, there is a lot of work being done to bring the structure into the modern fold.
"The boathouse closed in 2011 and it wasn't until our non-profit formed [that we began] working with the Port on a restoration plan," says Penner. "The future looks bright for the boathouse, though. We're trying hard to dream big by equipping the space for as many types of users as possible."
Currently, GCHI holds open houses at the boathouse every Saturday—and additional events throughout the year showcase locally sourced food fare.