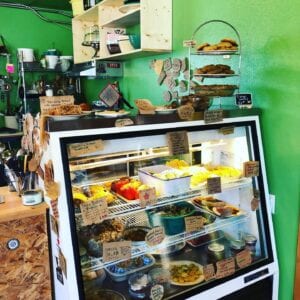 Wild is an organic grocery and cafe featuring local and organic produce, bulk food, vitamins and supplements, health and beauty products, coffee, fresh juice, sandwiches/wraps, salads, entrees, pastries and other tasty treats.
‍
It's a place to enjoy the community and delicious, locally sourced/organically grown food and drink.
‍
Shopping at Wild is a full body experience. When you walk in the store, all of your senses will be activated and then you will say "it smells so good in here" and "this reminds me of my favorite co-op growing up." Shoppers will enjoy a wide selection of organic, vegan, gluten free and locally sourced grocery items.
Wild sources from local farmers, ranchers, fishers, beekeepers, makers and artisans as much as possible throughout the year for both their grocery and cafe. Why? Because supporting people in the rural community is important to them and helps create resilience in the local economy. Also, local food just tastes better. Want to try a sampling of local products? Wild is happy to pull together a basket of local goods for you or someone you love.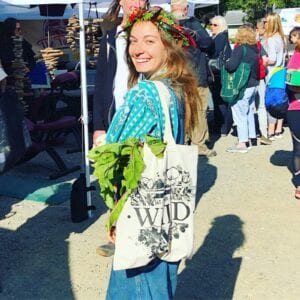 At the café, all menu items are made in house with the freshest, locally sourced and organic ingredients. The menu changes regularly and is conscious of those with dietary restrictions.
Wild offers fresh organic juice, delicious coffee, local tea, all natural wines and a fully stocked beverage cooler with lots of kombucha options. Find the perfect beverage to go with your meal, or stock up on essentials.
Grab and go and limited in-house and outdoor seating available.
Wild is open Tuesday-Sunday, 10 am – 6 pm at 298 Laneda Ave., Manzanita.