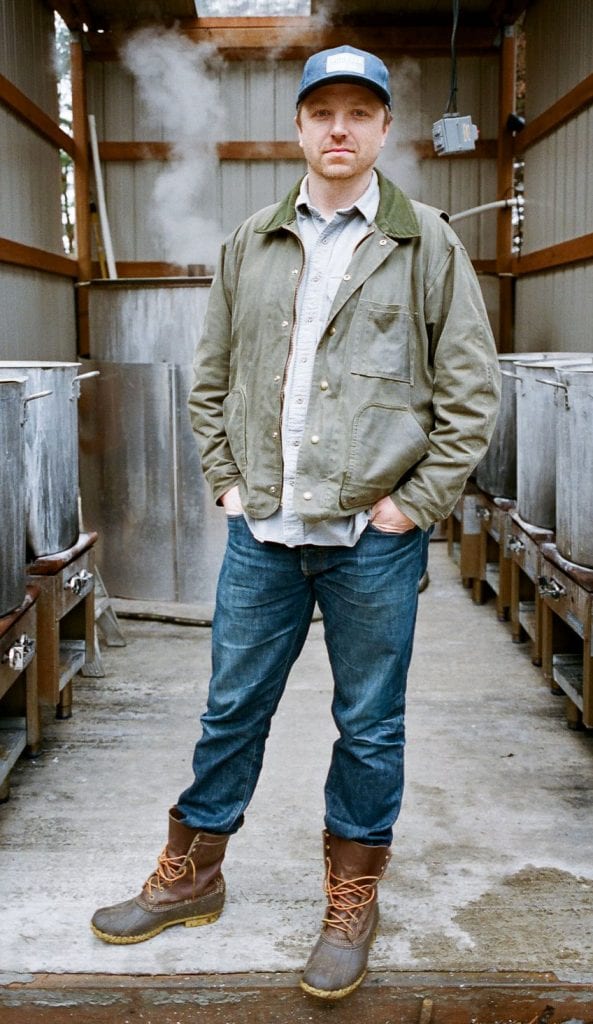 Founded in 2011, Jacobsen Salt Co. was the first company to harvest salt in the Pacific Northwest since Lewis & Clark in 1805.
"I discovered good salt when I was living in Denmark," founder Ben Jacobsen said. "I moved back to Oregon where my family is, and frankly I was just kind of befuddled that no one here was making good salt. That just sent me off on a quest on how to make great salt."
Ben began by testing the water from as far south as Gold Beach, Oregon and as far north as Neah Bay in Washington state. He finally settled on Netarts Bay.
"There's a couple key factors which makes the salt water so special for making really great salt," Ben said. "We have this perfect storm of really great water and very few fresh water inputs; and slightly higher salinity counts than other spots on the Oregon Coast. You combine that with the fact that tens of millions of oysters are farmed here. You end up with filter feeders that are pre-filtering the water for us. It's arguable the cleanest bay on the north coast of America."
Their flake and kosher sea salts have garnered worldwide favor for their beautiful presentation and pure taste by professional chefs and home cooks alike.
"We have some of the best chefs in American that use our salt," Ben said. "Quality, craft, control of the process, and really control of the end product produces pure sea salt from the Oregon Coast."
Since 2011, the company has transformed from a local, small business to a nationally recognized brand as America's leading salt maker.
"Our focus is to make the best salt on the planet," Ben said. "And to do that every single time."
Jacobsen Salt can be visited at 9820 Whiskey Creek Rd Netarts and 602 SE Salmon St, Portland.