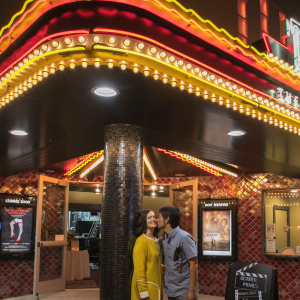 Sisu Beer sits in Seaside's historic Times Theatre, just behind the silver screen.
Though it's been closed for nearly 30 years, the Times Theatre remains one of Seaside's most cherished and enduring landmarks. Re-opened in 2018 as The Times Theatre and Public House, this Seaside mainstay hosts live entertainment, sport events, and movies, serving pub fare and the latest inspirations from behind the screen.
It's a small space for a big dream, but Sisu Beer find it keeps them honest and focused on what counts. Though modest, the facility allows them to brew signature beers while still putting out seasonal selections and experimental inspirations.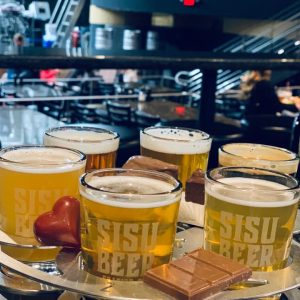 Sisu isn't just the name of their beer. It's who they are.
Sisu is a Finnish term for a quality we all have inside us. There's no word in English that can fully capture it. But grit, tenacity and hardiness – those are a good start. For Sisu Beer, sisu is their inspiration to do what they love most: brew beer.
In addition to beer, dig into their tasty lineup of appetizers, salads, burgers, sandwiches, entrees – and popcorn and candy, of course. What's a movie theatre-brewery combo without popcorn?