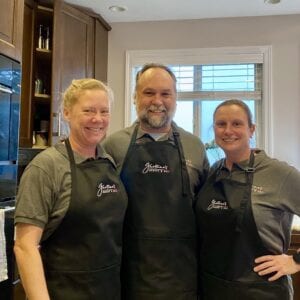 The idea for Gaetano's Market and Deli was born in the kitchen.
Siblings Matthew and Rachel's great-grandfather immigrated to Chicago from the Reggio Calabria region of Italy and opened several restaurants in the Midwest. Their father passed down many of the Italian family recipes to his children.
Julie married into the family and the three all loved to cook, but more importantly, loved to cook together.
They soon realized that they couldn't always find the ingredients they wanted for their family recipes without a trip out of town.
"While we were in quarantine, we thought of different ideas of businesses," Matthew said. "We were cooking and we thought we'd try this out."
So, they teamed up together to open a deli.
Gaetano's Market and Deli is the only Italian style deli on the North Coast featuring a full deli case of Italian meats and cheeses.
"Outside of the tradition deli cases, we produce our own sausages, pasta, and sauces," Matthew said. "They come from family recipes and some of them are new. We offer a sandwich menu featuring our products on fresh ciabatta rolls."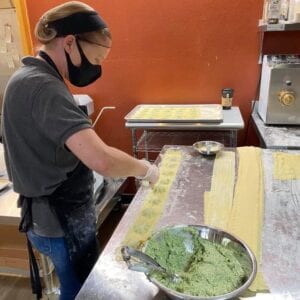 Grab a Classic Italian Sandwich made with Prosciutto, sweet coppa, genoa salami with mozzarella, arugula, balsamic glaze, and sandwich oil. Or an Italian Club with hot capocollo, turkey, salami, provolone, shredded lettuce, roasted red peppers, sandwich oil.
"With our products, the possibilities of what you can create at home are endless."
Gaetano's Market and Deli is located at 1004 Commercial St, Astoria. To preorder your sandwich online, visit gaetanosmarketanddeli.com.