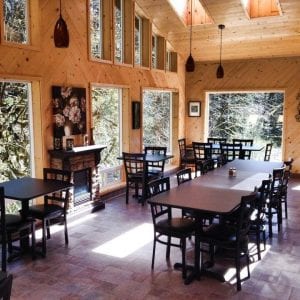 OutAZABlue is a destination restaurant for many.
Situated on the scenic Wilson River Hwy (Hwy 6), just 25 miles west of Portland and 40 miles east of Tillamook, the restaurant's two dining rooms overlook Gales Creek and the patio is open for al fresco dining (weather-permitting).
Their menu has been inspired by their chef, Gabriel Barner's, journeys from around the world. It combines international cuisine and all-American classics.
They craft every dish using local, seasonal, organic ingredients when available, and take pride in supporting local farmers and suppliers.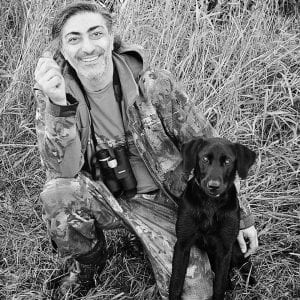 Chef Gabriel Barber was born in Palermo, Sicily and moved to Long Island, NY as a child. His father is Sicilian and his mother French-Lebanese, and the Mediterranean-style cooking that he grew up with influences his menu to this day. Gabriel obtained a culinary degree in Europe and brought his talents back to the states in the early 90s, where he cooked at many high-end restaurants and hotels around the U.S. After growing weary of the big-city life, he found a quiet little roadside location and came up with the concept of "OutAZABlue."
The name of the restaurant, "OutAZABlue," started out as a play on words "out of the blue." Since they are miles from a major city, the name took form and has grown into a life of its own. When people ask what they serve, the staff says "everything from A to Z and back to A again." AZA.