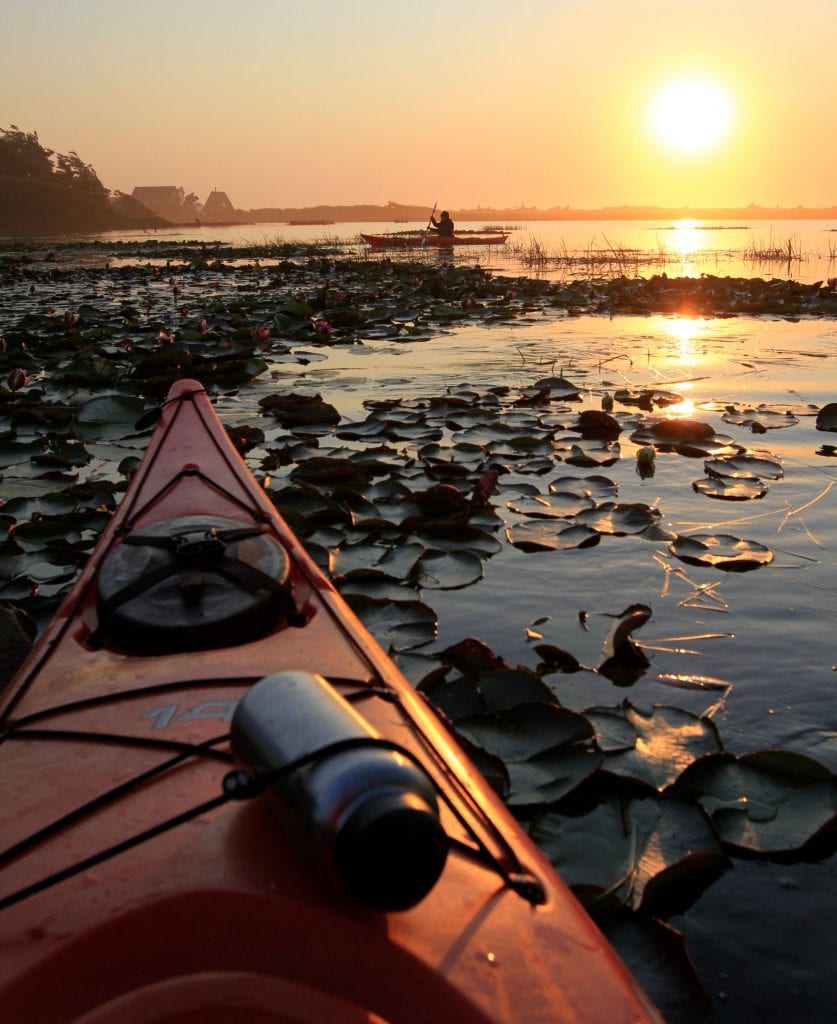 Don't have your own kayak and want some help getting going?
Kayak Tillamook is an authentic guide service with strong environmental ethics that offers service in Tillamook County, providing year-round flat-water tours on lakes, bays, rivers and sloughs throughout the region.
They lead tours throughout the region and prioritize making the trek comfortable for anyone—novices can safely test the waters on a group tour. Experienced guides make kayaking a fun and accessible sport to try, and as long as you bundle up, you can head out year-round.
"If you've ever paddled in a canoe, this is going to have an equitable amount of stability," Kayak Tillamook Owner Marcus Hinz said. "You need to know nothing about kayaking, most of our tours are built for beginners."
The company even brings along thermoses of hot apple cider in winter, to keep you warm from the inside out. Coupled with the right gear, and paddling hard enough to work up a sweat, you'll stay warm throughout the trip!
Kayak Tillamook tours feature six bays, seven-estuaries and over 800 miles of tidally influenced river systems. Enjoy tours of Netarts Bay and Cape Meares Lake, Nestucca Bay, Little Nestucca River, Nestucca River and Salmon River.
For information on the waterways download or order our Tillamook County Water Trail maps.