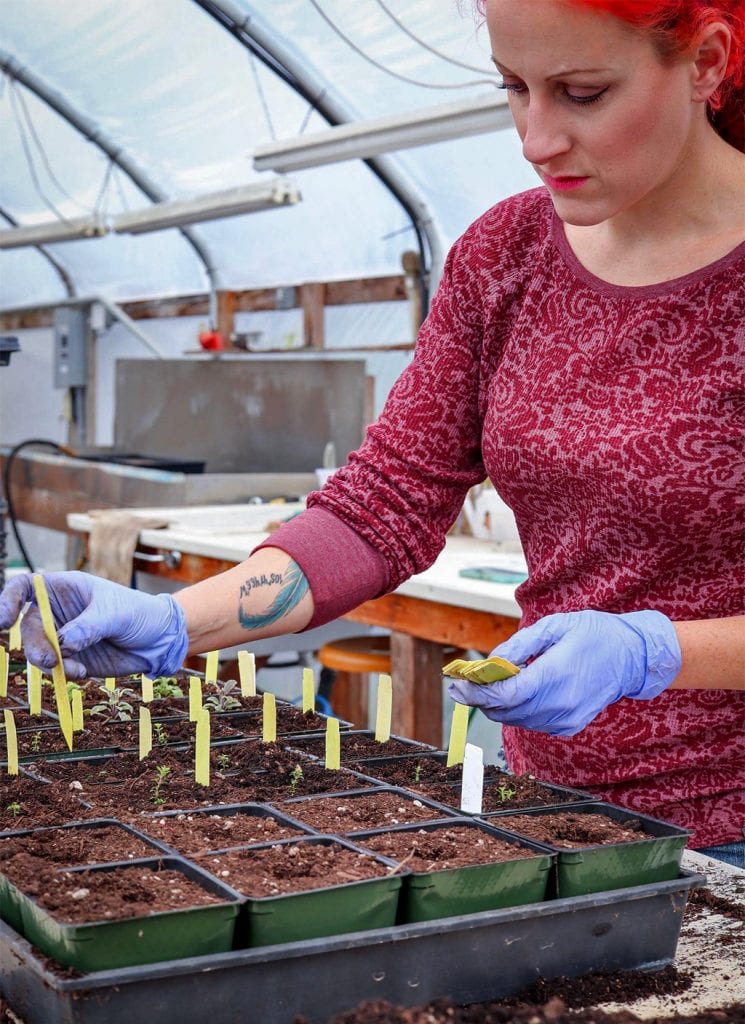 When Shannon Michaelis saw that Don's Waterfall Farm was for sale in January 2014, she took a trip out to Oregon for the first time.
After touring the Tillamook property, she went come back home to Wyoming to write a business plan for what would become Brickyard Farms.
On the one-acre lot, Brickyard Farms fits in three huge gardens tucked in-between six greenhouses, making it a paradise for plants and visitors alike.
Shannon sells a variety of grown fruits and vegetables, which you can special order and pick up at the farm, or find an amazing array of vegetable and flowers starts for your own garden.
Brickyard Farms produce is also served at the Offshore Grill in Rockaway; Shannon's hanging baskets are at the Western Royal Inn in Tillamook; and you can try the produce yourself at the Tillamook Farmers Market.
Brickyard Farms is located at 4940 Brickyard Road in Tillamook and is open 10 a.m. to 6 p.m. Tuesday through Saturday.