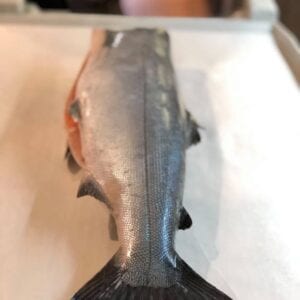 South Bay Wild INC. is a small, family owned & operated commercial fishing vessel harvesting and marketing high quality sustainable seafood using a triple bottom line approach, working out of Astoria.
Rob and Tiffani Seitz, owners of South Bay, are dedicated to harvesting high quality, sustainably caught seafood.
Rob Seitz is a commercial fisherman, entrepreneur, and poet. From 1992-2011 he fished Dungeness crab, pink shrimp, and Albacore, out of Astoria, Oregon. However, trawl fish was his bread and butter.
In his own words, Rob 'lacked the good sense exhibited by a rat aboard a sinking ship' and rode along with the trawl industry as it downward spiraled in the late 90's. This experience mobilized him to engage in non-traditional partnerships in the hopes of contributing to sustainable fisheries and fishing communities.
He and his wife Tiffani to packed up their family and moved to Morro Bay with the drive to establish sustainable fisheries. Tiffani is a transplant to the Central Coast. Her father lived here during her teen years, and frequent visits made relocating to the sun a primary objective. Tiffani is a Board of Director for the Central Coast Woman for Fisheries.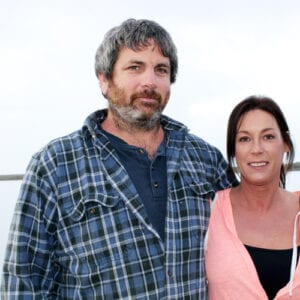 Today, Rob owns and operates the F/V South Bay, a 56-foot trawler. Rob lands thousands of pounds of Petrale Sole, Dover Sole, Rockfish, Ling Cod and Thorneyheads into Morro Bay each year.
South Bay Wild also partners with Pilot House Distilling. Whiskey barrels from Pilot House Distilling are loaded onto South Bay Wild boats and taken to sea to agitate the barrels for several months.
"The constant agitation of the water and waves speeds up the whiskey process and makes a unique product," Pilot House Distilling Christina Cary said. "South Bay Wild has been very generous at taking our barrels out to sea."
South Bay Wild is located at 262 9th Street, Astoria.