Community Supported Fishery is doing something different.
They are local fishermen bringing the best fresh fish and seafood to your home and restaurant.
"Community Supported Fishery is much like a community support agriculture program where people are investing in it and it requires community effort," CS Fishery owner Jeff Wong said.
CS Fishery is made up of small boat fishermen who utilize small, independently-owned processing facilities that are located near their fishing grounds in Garibaldi where they can immediately offload and process, sometimes within minutes instead of days.
"We work with local fishermen to give them as much value as we can possibly give them," said Wong. "The whole supply chain is what is broken because it all revolves around big industry. People couldn't source fresh fish here because people were waiting for the truck to come back from the processing facility. My little part was to disrupt that and get the fish from the boat to the plate with as much transparency as possible."
Since CS Fishery can now maintain the chain of custody of the fish from their boats to your table, they can guarantee that each fish was caught using required sustainable harvest methods, handled with care and most importantly, the fishermen are compensated for the extra effort and for bringing a superior product to your dinner table.
"Probably the most important thing that we're doing is creating relationship between people who are consuming the product and people who are harvesting it," Wong said. "We're working with smaller restaurants. And chefs that are able to pivot when the boat hits. They'll change their menu on the fly. It will on the plate and they're serving it within hours."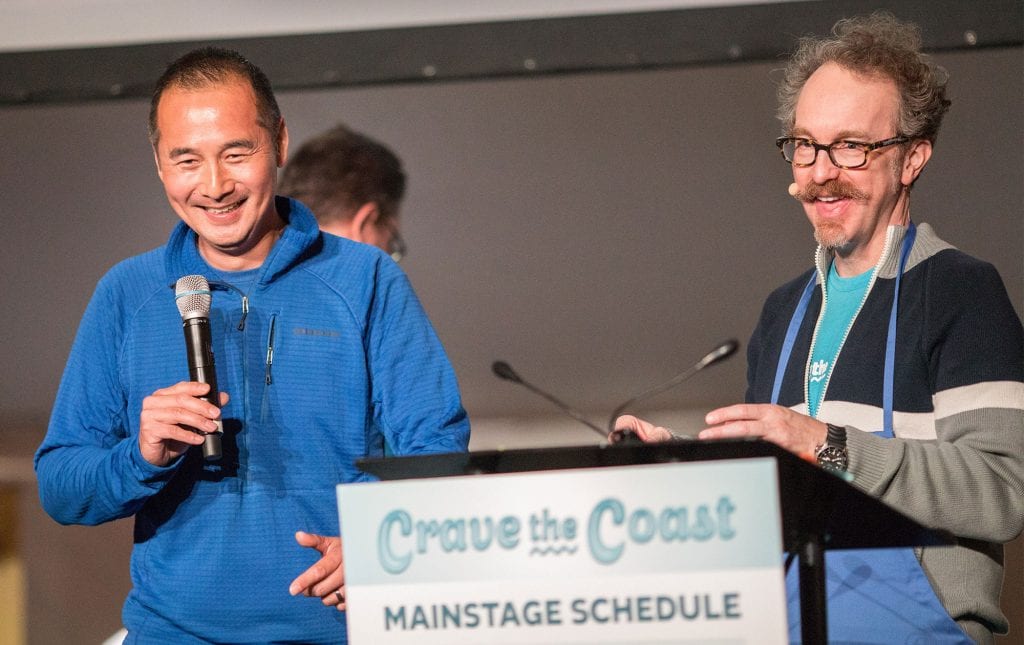 You can purchase CS Fishery products online, or taste it at EVOO Cannon Beach, the Schooner Restaurant & Lounge, Offshore Grill, Cannon Beach Farmers Market, and the Manzanita Farmers Market.
"When people come down the coast they don't give up on good food. We have very talented chefs doing some amazing things," said Wong. "People are making their trip down here specifically because of these restaurants."