Sip and Savor, (formerly "A Sweet Affaire"), is an annual scholarship fundraiser for the Sunset Empire Park and Recreation Foundation as well as Seaside Rotary Foundations School and Community Projects.

Enjoy signature appetizers, tempting treats, northwest wine and beer tasting, live music, as well as live and silent auctions featuring many unique items from around the north coast. Dozens of local businesses share the tastiest offerings that will make your mouth water.
The event offers appetizers from 20+ local restaurants, wines from many local wineries, beer tastings from local brewers.
Through the funding from these Foundations, youth and adults have had access to positive recreation activities such as swimming lessons, senior aquatics, after-school care, art enrichment and summer camp programs.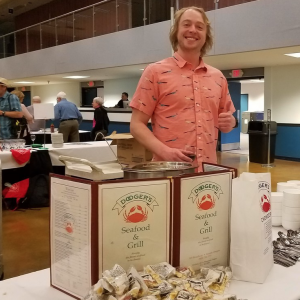 In addition, over 300 Seaside families have received gifts for the holidays; high school students have been awarded college scholarships, have gone on youth exchanges abroad and enjoyed a safe graduation night party. From sheltering the homeless, to lighting Broadway field, to feeding the hungry, your support and participation will assist both our programs in truly making a difference in the lives of our community members.
This event is held in Seaside, Oregon – typically in the month of May.