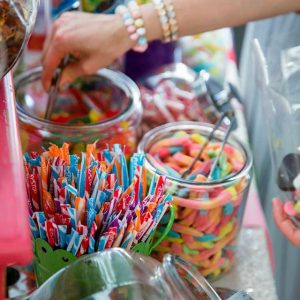 Since Bruce's Candy Kitchen opened the doors of its iconic pink and white building in Cannon Beach on April 1, 1963, the Haskell family has brought joy to countless visitors with their myriad decadent handmade delights.
The sweet adventure began with eight taffy flavors, 12 types of hand-dipped chocolates and a few other assorted goodies. Over the years many more taffy flavors have been added, as customers request them. The store's chocolate line has also expanded significantly.
Choosing just one treat might be a challenge for folks traveling the North Coast Food Trail: caramel corn, hand-dipped chocolates, fudge, caramel apples, jelly beans, licorice and award-winning salt-water taffy are just a few of the goodies on hand.
Bruce's Candy Kitchen has been a family affair for four generations, beginning with founders Bruce and Treva Haskell. Its management then extended down the family line to daughter Susan Truax, who was raised in the house behind the original Bruce's.
Providing people with the highest level of customer service has always been a Haskell family priority. Happily for their legions of fans, there's no end in sight.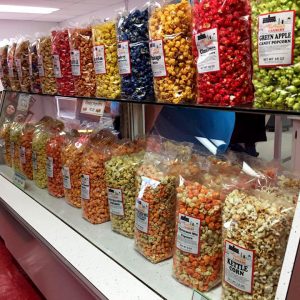 Despite all the hard work and growth of the last five-plus decades, Bruce's Candy Kitchen remains, above all, a family. Saying that everything is made with love is not a cliché, but a badge of honor.
"We love our customers," owner Kelli Truax-Taylor says. "We have the most loyal, loving customers in the world, and each one is a part of our family."
Visitors to Bruce's Candy Kitchen come away with more than a satisfied sweet tooth: they discover a new definition of family business.
Bruce's Candy Kitchen is at 265 Hemlock Street in Cannon Beach. Check out their Trail participant page or, visit them online at www.brucescandy.com or www.facebook.com/bruces.candy.kitchen/
By Dan Haag