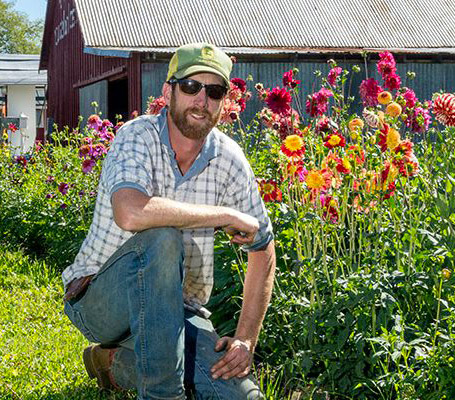 Mark Harvey started growing dahlias 10 years ago in his backyard in Portland.
When he moved his farm to Tillamook, he found that the climate did something amazing to his flowers. The cooler temperatures and less intense sun made the dahlia blooms more richly colored.
At Old House Dahlias (just a few miles south of downtown Tillamook) you'll find an incredible diversity of flowers in their 200 variety collection. Walk the display garden to find lacey prisms on the pompom dahlias, a puff of ruffled petals on the anemone types, or other variations from the orchid, stellar, waterlily, and peony types.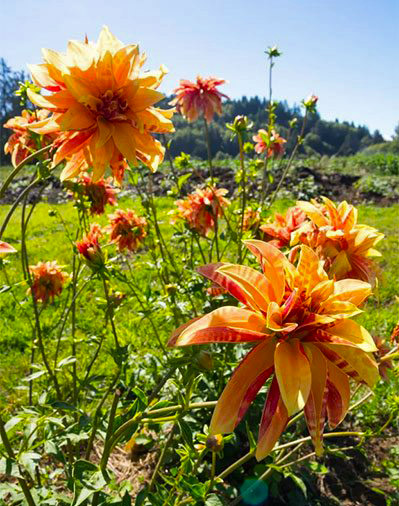 Mark uses natural methods to farm his dahlias.
"You can use pesticides on dahlias, but I would personally rather see a bug on my flower vase than have chemicals radiating a hole in my dining room table."
Old House Dahlias sells cut flowers and tubers from their dahlias, and they also do weddings and special events.
Mark is available to lead garden walks and answer questions on Saturday and Sundays from August until the first frost. Or stop by for pre-cut flowers from the self-serve cooler.
And add the annual Dahlia Festival to your calendar! August 31, September 1, 7-8.
Old House Dahlia is located at 11600 Hwy 101.