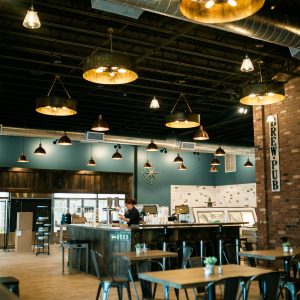 Werner Gourmet Meat Snacks is a family-owned and operated snack food manufacturer that produces over one hundred varieties of top quality meat snacks, trail mixes, roasted nuts, and candies.
Born and raised in Tillamook, Ken & Karla Werner built Werner Gourmet Meat Snacks from the ground up. In 1994, Ken & Karla started making beef jerky in their garage at home in Tillamook, Oregon. When the jerky was ready, Ken would load up their family minivan with beef jerky to drive up and down the north Oregon coast, selling Werner Beef Jerky to local shops and stores. People loved the savory taste and homemade feel of their jerky and Werner Brand Beef Jerky soon became a local favorite.
As time went on Ken realized the limitations of only selling Werner products to the local shops and stores and began to market their products to wholesale distributors in markets outside of their local community. As the business grew Werner's continued to focus on producing the best quality, great tasting meat snacks possible while never compromising quality for quantity.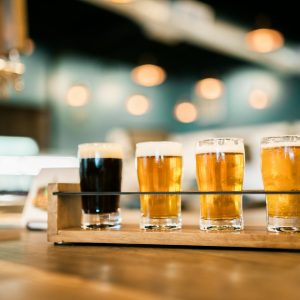 In 2006, Werner's began producing a line of trail mixes, roasted nuts, and candy products. This new snack line, together with their already successful meat snack line helped the Werner brand expand into new markets throughout the country.
Today they manufacture their products in a modern 80,000 square foot production facility located in Tillamook, Oregon. This modern facility is a big change from their humble beginnings in the family garage. But one thing that has never changed is their philosophy of quality first, a sincere appreciation of their customers, many of whom have become close friends and a heartfelt dedication to creating high-quality, great-tasting products.
The Werner twins, George and Daniel, launched their brewery in early 2017 after years of brewing craft beers as a hobby. In the Spring of 2018 The Werner Family opened Werner Beef & Brew as a joint effort to showcase their high-quality beer & meat snacks. You'll enjoy burgers, sandwiches and Werner Brewing Co. beers on tap…plus, a full meat market. And, you can pick up your favorite Werner meat snacks and nuts & candy too!