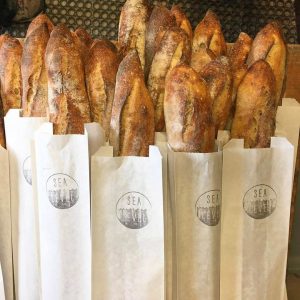 Think bread is not an exciting subject? Try talking to Liz and Jason Menke for a few minutes and you'll quickly change your tune. And come away hungry.
The Menkes, owners of Sea Level Bakery & Coffee in Cannon Beach, have been creating scratch-baked goods and serving exceptional coffee for four years now.
Their greatest pride is in their happy customers and local suppliers, an ideal that drew them to participate in the North Coast Food Trail.
"The heart of Sea Level is the high value we have on caring for people, caring for our product," Liz Menke says. "We value it all the way back to its source and the people who have cultivated it and brought it to us."
Sea Level's baked offerings are fresh and local: banana bread, sourdough bread, scones, pies, sticky buns, and cookies just to name a few. A number of gluten-free items are always on hand. There's also a selection of sandwiches, soups and other meal items.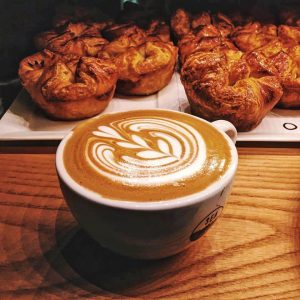 Coffee is also a great source of pride for the Menkes, who serve Heart Roasters Coffee, roasted every day in Portland. To the gang at Sea Level, a good cup of coffee is an art form.
"We fell in love with coffee, the places it comes from and the process, the story it tells," Menke says. The Menkes are excited to take part in the North Coast Food Trail and the educational process involved. "We care for food and love people who love food," Liz Menke says. "People are increasingly aware of where their food comes from and the value of local sourcing."
Sea Level Bakery & Coffee is located at 3116 S Hemlock Street in Cannon Beach. You can view their baked goods at http://www.sealevelbakery.com
By Dan Haag