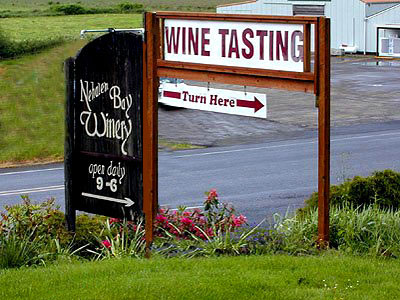 Patrick McCoy made his first batch of blackberry wine on April 1st, 1974.
Little did he know, but many years later blackberry wine would still be a customer favorite. Housed in the former Mohler Creamery, Nehalem Bay Winery now thrives, selling 4,000 cases of wine annually.
In the 16 years Melissa Stetzel has been serving wine as the manager, she's hung with One Flew Over the Cuckoo's Nest author Ken Kesey, met a world-famous photographer, and danced to music by renowned musicians.
So when she says, "It just seems that every day here is a new adventure," who's to argue? The winery features a tasting room where you can sample from more than 20 different wines, including Pinot Noir: the wine of Oregon. Pair your tasting with some complimentary Tillamook cheese and enjoy the view of a lush valley.
Even through the changing seasons, the winery attracts visitors.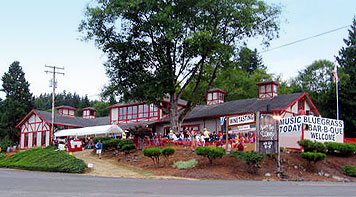 "The beginning of the summer season always feels very exciting to me. We have live music over Father's Day – reggae, rockabilly – the Blues Fest on Memorial Day weekend, and we do bluegrass in August," Stetzel says. "We have a classic rock band that plays every 4th of July, and on Labor Day, we usually do a couple days of music."
In the wintertime, you may find a trio of deer dashing across the parking lot, a rainbow arcing over the countryside, the surprise flurry of snow.
"You realize you are in this beautiful rural setting," Stetzel says.