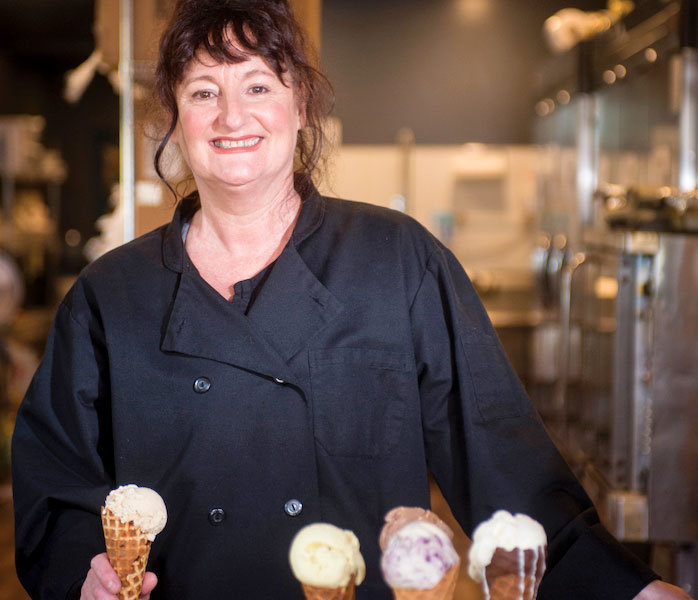 Ever had marshmallow ice cream? Get it served up in a chocolate-dipped graham cracker cone: it's s'mores without the campfire!
Buttercup Homemade Ice Cream and Chowders, located at the Nehalem River Trading Company in Nehalem, is a fresh, bright establishment that specializes in bringing the best chowders and most creative ice cream flavors to their customers.
"I was looking for something different, something our area didn't have," owner Julie Barker says.
Barker has been a pillar of the Tillamook Coast dining scene for over 30 years. A look at her menu showcases her creativity: Italian frozen mousse, Thai red curry chowder and bananas Foster on a cinnamon cone.
On the soup menu, there is traditional New England style clam chowder, containing local razor clams, a Manhattan Beach chowder and Thai seafood chowder.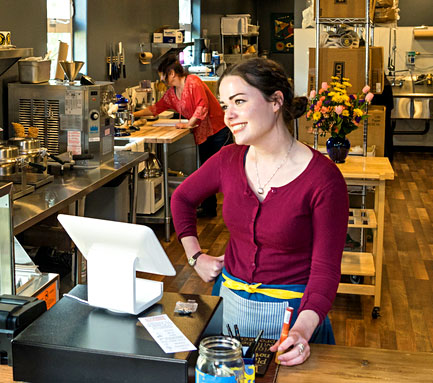 Buttercup uses fresh ingredients from local producers, including milk from Bennett Family Farms, eggs from Misty Meadow Farms, Jacobsen Sea Salts, R-Evolution produce, and Community Supported Fishery seafood.
"I like rustic, the best quality ingredients, the easiest procedures," Barker says. "I put a lot of love into everything."