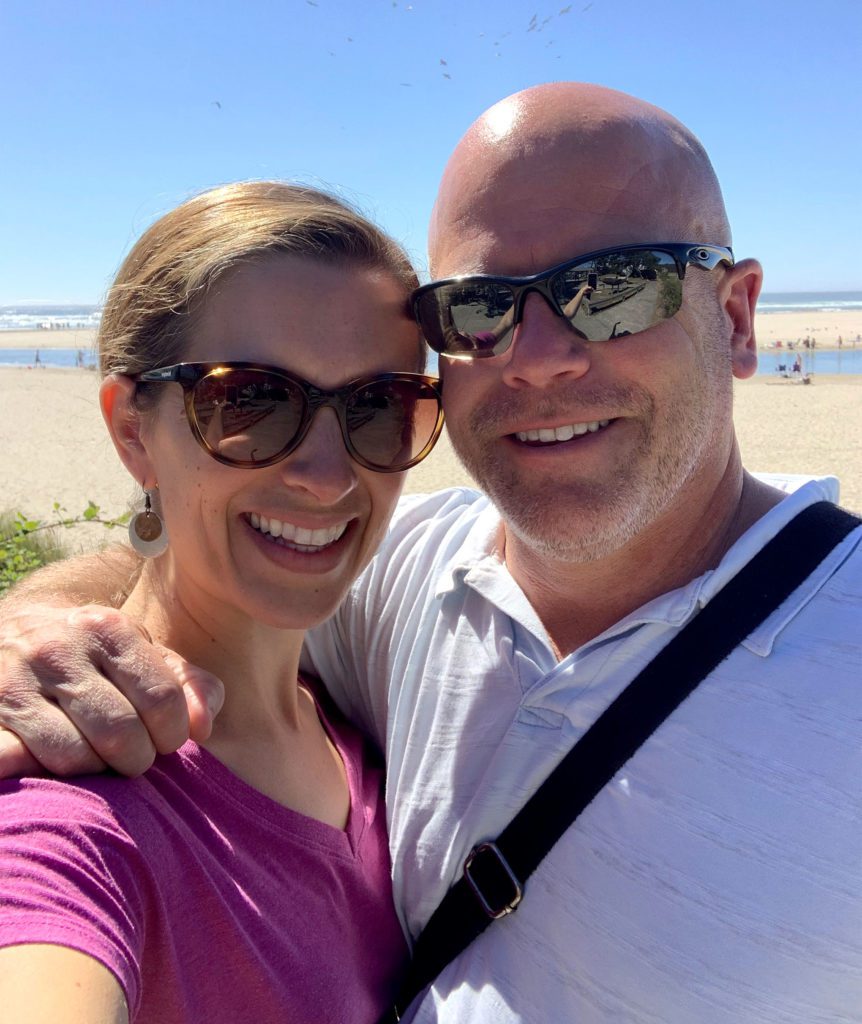 Five years ago, I heard about the new North Coast Food Trail along the northern Oregon Coast. I loved the idea of a self-guided, "choose your own adventure" experience that connects people with the incredible culinary bounty from Astoria, Oregon to the north, down through Seaside and Cannon Beach, and all the way along Oregon's Tillamook Coast.
My husband Craig and I were in search of a local honeymoon experience after our Oregon-based wedding last summer. We decided to build our honeymoon plans around the North Coast Food Trail. After all, we both love the Oregon Coast and as he says, "Food is my love language."
I started by printing the North Coast Food Trail brochure to have on hand so we could study the map, key and read the descriptions of each restaurant, eatery or experience. On our honeymoon, we ate the most incredible fresh seafood, and we brought some home with us, as well.
I was blown away with our meals at Bridgewater Bistro in Astoria. We had hands down the most delicious meal and beautiful date experience I'd had in years. Locally sourced, fresh food, foraged greens and an incredible, romantic view of the Columbia River. We shared the Cranberry Salad and a delicious Dungeness Crab Melt on toasted housemade French bread.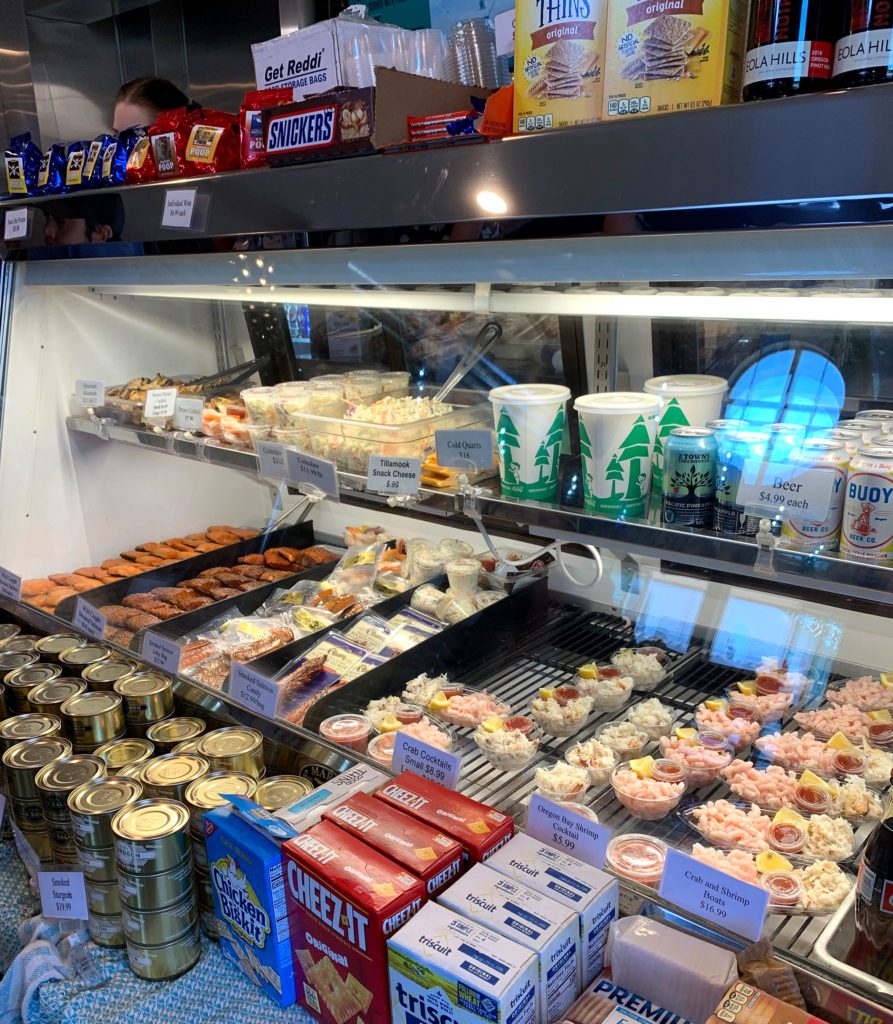 Ecola Seafoods Restaurant & Market in Cannon Beach. The seafood market is a fisherman-owned, full-service shop where we sampled fresh seafood and picked up canned albacore tuna and their "World Famous Smoked Salmon" to take back as gifts to family and friends.
We explored the streets of Seaside, Oregon. It wasn't mealtime, so we didn't eat there, but we bought some fun treats at Portland Fudge in downtown Seaside. We made a note to stop by Maggie's on the Prom, an ocean view restaurant with locally sourced ingredients, next time we come by.
The next day, we ventured to the Tillamook Coast, dining at Garibaldi Portside Bistro next to the Garibaldi Marina. I love the location of this restaurant, right next to the pier where I grew up crabbing with my family. The bistro has its own little love story in its history, which made it an ideal spot for a honeymoon lunch. We enjoyed their B.L.T. and Chicken Burger.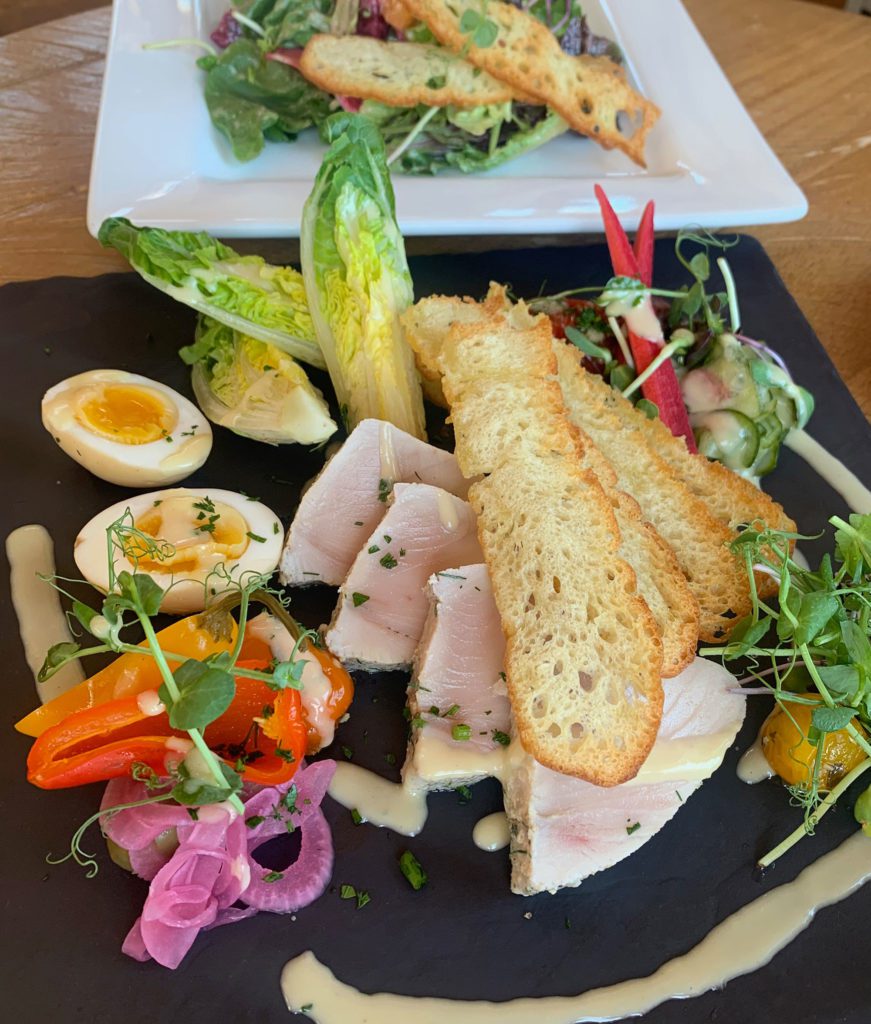 In Tillamook, we love to stop at the Tillamook Creamery and Blue Heron French Cheese Company. With a wide selection of gourmet goods, cheeses, seafood and wines, the Blue Heron is a local must-see. They have their own little delicatessen and let me tell you—their Riviera vegetable sandwich is to die for!
The cherry on top of our North Coast Food Trail honeymoon experience was our last destination: the Headlands Coastal Lodge & Spa in Pacific City and its romantic Meridian Restaurant overlooking Haystack Rock and the beautiful Pacific Ocean.