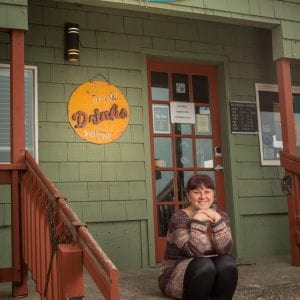 Sand Dollar Restaurant & Lounge owner Emma Heathershaw says most customers come in requesting a view of the ocean.
She often smiles and replies happily, "Every seat in the house has an ocean view."
With 150 feet of oceanfront property, the Sand Dollar Restaurant has been sought out by visitors for the past five years for it's amazing sunset views and locally sourced food.
"We were among the first who started buying local, even when the North Coast Food Trail didn't exist," Heathershaw said.  "We want to help the local economy and have the freshest produce and serve it."
Among the list of local source products include milk from Bennett Family Farm and meat from Tillamook Meat.
"Because we are buying our food locally, we are changing our menu frequently," Heathershaw said. "We make everything in house and from scratch. We started that from the beginning and have stayed with it."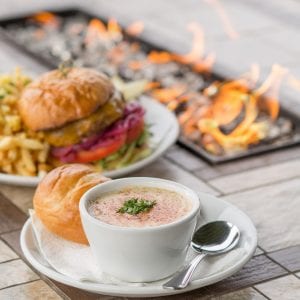 Heathershaw, who grew up in western Romania, classifies the Sand Dollar Food as Traditional American with a European twist.
On their menu top sellers include oyster shooter, Po Boy sandwich, clam chowder, bacon wrapped scallops, and Paprikash: a European soup mad with chicken, potatoes, onion, sweat peas, and paprika.
"Come for the view, enjoy the atmosphere and try something that you never had before," said Heathershaw.
Vegetarian, vegan, and gluten free options are also available. And as a bonus, dogs are welcome on the patio!
The Sand Dollar Restaurant is located at 210 1st Ave, Rockaway Beach.
Visit their Facebook page and website for up to date hours throughout the year.