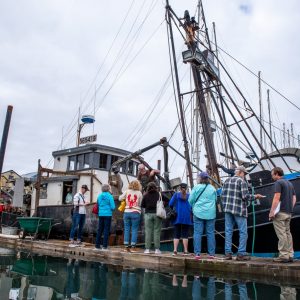 Learn about Garibaldi's commercial fisheries with Shop at the Dock.
Oregon Sea Grant experts and partners teach people about where to find local seafood, what's in season, how it's caught, if it's sustainable, and how to purchase high-quality seafood.
This tour is part of the North Coast Food Trail and is a great way to meet local fishing crews in Garibaldi.
The tour is located at the Port of Garibaldi. The tour also offers a behind-the-scenes tour of FishPeople or The Spot seafood markets. The tours will include a brief culinary demonstration from The Garibaldi Portside Bistro.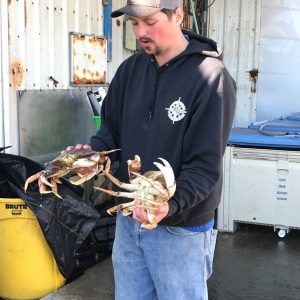 If you plan to buy seafood at the tour, make sure you bring cash, a cooler and ice. Custom vac-pac/freezing is available, but you must pick up your order the next day.
Garibaldi Shop at the Dock Tours are held monthly from March to September at 10:00 am and 1:00 pm. The tours run for about 90 minutes.
The tours are FREE; however, advanced registration is REQUIRED, and space is limited.