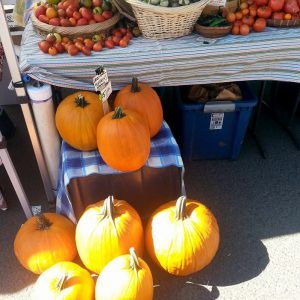 Held on Tuesday afternoons beginning in June, the Cannon Beach Farmers Market (CBFM) is stuffed with a wide variety of beautiful colors and mouth-watering, fresh flavors: local produce, meats, wild-caught seafood, fresh and aged cheeses, artisan baked goods, wine tasting and a wide variety of other hand-crafted specialty foods. There's also live music and educational demonstrations by Haystack Rock Awareness Program.
In other words, bring your appetite and plan to make a day of it: CBFM is the only market on the coast that is a food-only market.
"It's strictly devoted to food and providing a healthy community event, both in terms of products and the environment," says Philomena Lloyd, CBFM Manager.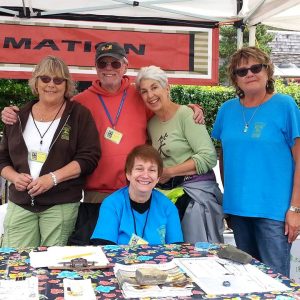 CBFM typically has between 20 and 25 vendors each summer at its now-familiar spot at the corner of Hemlock and Grover Streets.
Entering its 10th year in the shadow of Haystack Rock, the market has become a staple for discerning coastal shoppers who want their mealtimes to represent the best of Oregon.
CBFM is all about the surrounding Pacific Northwest: the guidelines stipulate that all vendors must be from Oregon or the lower part of Washington, making the market an ideal addition to the North Coast Food Trail.
"It's a vendor/producer market, so you can't buy your neighbor's berries and then come sell them here," Lloyd says.
When it comes to the North Coast Food Trail, Lloyd says that it provides an exciting opportunity for summer visitors to get a taste of the area.
"We have a lot of tourists who come through, and getting them familiar with who is producing food locally is a perfect learning experience," she says.