When you walk into Tillamook Meat Inc., it feels like you've been a customer forever.
The business is family-run and it feels as if they know everyone in town. And if they don't know you, they'll get to know you.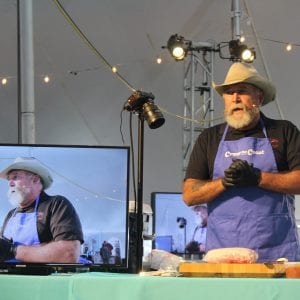 "We are an old-fashioned butcher shop that specializes in quality and service," owner and butcher Matt Freehill said.
Tillamook Meat is the only store in Tillamook County that sells superior Certified Angus USDA Choice Beef and all of their products are made in house without fillers.
Customers can shop the cases, choose from nine different meat packs, or place special orders.
"There's nothing we can't do," Erica Freehill said.
Tillamook Meat also sells meat cooking products including grills. In addition, they sell products from North Coast Food Trail partners: Jacobsen Salt and Zweifel Eggs.
And who can pass up the opportunity to purchase products from an award-winning butcher.
Matt Freehill recently brought home $10,000 for winning "The Butcher" on the History Channel.
Tillamook Meat is located at 405 Park Ave, Tillamook. Open Tuesday-Saturday.