Some of the most sought-after lodging destinations along the Tillamook Coast are the tiny homes at Sheltered Nook.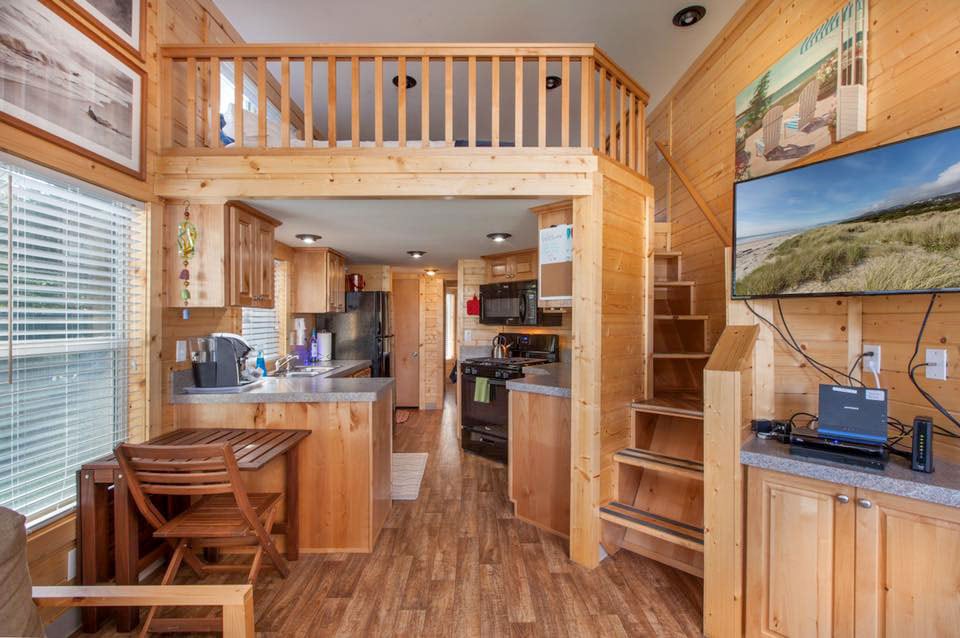 Guests have a chance to stay in one of the six themed homes that offer 385 square feet of living area, complete with locally made furniture. These units are perfect for families, couples and those who are interested in unique vacation stays.
While visiting, guests also have a chance to sample some of the finest foods the region has to offer.
"We have a commitment to serve locally sourced products: from our breakfast baskets that feature a wide variety of Tillamook Coast area specific products, to our five separate beer taps that serve some of the finest brews from the Pacific Northwest," says Dee Harguth, owner of Sheltered Nook. "What we're trying to do here is not only serve our guests with some of the best products that they can find in the area, but also serve our surrounding community by supporting the locally sourced food scene."
Located in Bay City, Sheltered Nook connects their guests to everything from kayaking, touring, hiking, biking and more. Don't hesitate in asking either of the owners, Hank or Dee Harguth, for local information, as they specialize in providing a truly unique experience for their guests.
"We're always looking for more opportunities to blend what we do with everything the Tillamook Coast has to offer," says Harguth. "We will host area chefs who are interested in learning more about the culinary opportunities in Tillamook County, as well as showcase some of the more well-known products such as Tillamook brand ice cream, Jacobsen Salt, and Pelican ales."
Don't forget to try out your disc-golf arm, as there is a course on site. And the kids will love the learning garden, where they can see different kinds of foods that grow at the Tillamook Coast.
"As things move forward, we're looking to offer even more to our guests as far as locally sourced products," says Harguth.